Disney Cruise Line has an Onboard Booking Offer that allows guests who are aboard a Disney cruise to make a Placeholder Reservation for a future Disney cruise. You may be more familiar with the term "placeholder" which refers to the Disney Cruise Line Onboard Booking Offer.
A placeholder reservation is an open-ended reservation that allows guests to select their future sail date at a later time. A deposit must be paid while onboard and is fully refundable if the reservation is canceled. Once a sail date is selected, standard cancellation fees apply.
Booking your next Disney cruise vacation while still aboard the ship allows you to take advantage of paying a reduced deposit amount on sailings 7-nights and longer (currently $250), plus you'll receive a 10% discount off prevailing rates.
The offer can be used to book a maximum of 2 staterooms on one sail date per household onboard, regardless of the number of adults in the household. Staterooms are available to sleep a variety of a number of guests, so be sure to check with your Dreams Unlimited Travel agent for larger parties.
The cruise must commence within 24 months after the Placeholder Reservation was booked, or the reservation will automatically cancel.
Once on board, you can use the Disney Cruise Line Navigator app to book a placeholder reservation for a future sailing.
Onboard booking blockout dates are listed in the chart below.
| | |
| --- | --- |
| Disney Dream | 11/21/2022, 12/24/2022, 12/29/2022, 11/20/2023, 12/23/2023, and 12/28/2023 |
| Disney Fantasy | 11/19/2022, 12/24/2022, 12/31/2022, 11/18/2023, 12/23/2023, and 12/30/2023 |
| Disney Magic | 11/20/2022, 12/23/2022, 12/27/2022, and 11/18/2023 |
| Disney Wish | 11/21/2022, 12/23/2022, 12/26/2022, 12/30/2022, 04/03/2023, 04/07/2023, 11/20/2023, 12/22/2023, 12/26/2023, and 12/29/2023 |
| Disney Wonder | 12/23/2022 and 12/28/2022 |
The offer cannot be combined with Florida Resident Rates, U.S. Military Rates or with any other special offer or discount. Not valid on VGT, OGT, or IGT Categories with Restrictions or 2-night sailings.
---
If you book your Disney Cruise Line vacation through Dreams Unlimited Travel – the official sponsor of DCL Fan – you'll receive a
complimentary gift basket
filled with all kinds of great items you never knew you'd need on your cruise plus a
shipboard credit
of up to $1,000 based on the total amount of your cruise reservation.
Request a no-obligation quote from Dreams Unlimited Travel!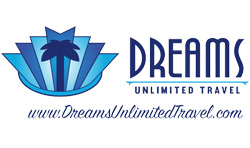 About Post Author