Much like the Star Wars and Marvel Days at Sea, Pixar Day at Sea is targeted to one solitary special day.
The day is filled with character meet and greets, themed meals, décor, music, and entertainment. Just about every facet of the ship gets a Pixar up-do, so to speak.
All of it is included in the price of your cruise, although some experiences may require a reservation to assure availability.
It's an absolute pleasure to be walking through the lobby atrium and seeing kids running after a bunch of green army men while Joy is helping Sadness as best as she can a few feet away.
I expect the event to evolve over time with what character meet and greets are offered. In a new twist, The Incredibles characters have become FACE characters for the first time. In that, they aren't fully costumed faces and can converse and speak with guests and perform live dialogue for shows.
I felt it worked fine for some characters and not for others. Your mileage may vary, so I will let you decide if you like the new look. Information we obtained during our hosted preview suggested they are enjoying and will utilize the guest feedback on these changes.
The PIXAR PALS CELEBRATION on the deck 11 pool stage was a standout show for me. It was a glorious showcase of all the Pixar characters on the ship.
At day's conclusion was AN INCREDIBLE DECK PARTY: CELEBRATE THE SUPERS. There is a little problem finding Jack Jack complete with Pixar-themed fireworks that all can enjoy.
By far, the biggest negative with Pixar Day at Sea was finding enough time to do everything and dealing with very long character lines. Some lines were over an hour long.
Unlike Star Wars and Marvel Days at Sea where the story of the ship being taken over for a day supports the single-day model, we wondered why it wasn't Pixar DAYS at sea – to help alleviate the chaos of the solitary day.
As if Disney was listening, a few character meet and greets WERE offered on alternate dates but are not guaranteed on future sailings. Disney executives say the multi-day model IS being considered.
Pixar Day at Sea is available from January through March of 2023, exclusively on the Disney Fantasy.
---
If you'd like to get a free, no-obligation quote on a Pixar Day at Sea itinerary, please reach out to us at Dreams Unlimited Travel – the official sponsor of DCL Fan. If you book your Disney Cruise Line vacation through Dreams Unlimited Travel, you'll receive a
complimentary gift basket
filled with all kinds of great items you never knew you'd need on your cruise plus a
shipboard credit
of up to $1,000 based on the total amount of your cruise reservation.
Request a no-obligation quote from Dreams Unlimited Travel!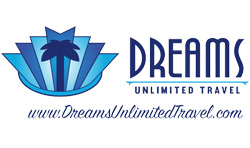 About Post Author