As Disney Cruise Line fans, we've all heard that classic assumption before: "You're going on a Disney Cruise? Aren't those just for kids?", and while a Disney Cruise is obviously idyllic for children, it's also one of the most relaxing getaways for adults.
Setting sail with Disney is a luxurious experience for people of all ages, but a common misconception is that because it's Disney, it must just be for children. Let's uncover why it is, in fact, very appealing for adults.
1. Adult-Only Pools Onboard
For first-time Disney Cruisers, a possible assumption could be that the pools are all going to be cram-packed full of screaming children, and anything but relaxing. However, the nice thing about Disney is that unlike some of the competitor cruise lines, Disney enforces the adult-only pool and spa areas onboard being strictly for those ages 18 and up.
2. Adult-only Nightlife and Entertainment
Each ship offers an "after hours" nightlife area exclusively for adults. There, you're able to relax with a specialty cocktail in one of the themed lounges, grab a snack at the pub, enjoy quality entertainment from a comedian, magician, live band, or participate in an on-board game show.
3. Gourmet Cuisine and Adult-Only Dining
Something that sets Disney apart from other cruise lines is the quality of food included in your cruise in the rotational dining restaurants. Disney Cruise Line is known for its gourmet-like dining, for no additional upcharge in said dining rooms. These rotational dining restaurants, however, are for guests of all ages and often are the louder, more themed environments. Nonetheless, these menus are still excellent and the food is of great quality.
However, if you wish to have a more elevated culinary experience, in an adult-only environment, Disney offers an optional fine dining alternative to the "complimentary" rotational dining rooms. For an additional cost, guests can make reservations at Disney Cruise Line's Palo or Remy restaurants. Both restaurants request a dress code and are a great option for a special occasion to enjoy a quiet brunch or dinner.
4. Top-Notch Guest Service
It goes without saying, Disney is well-known for providing excellent guest service. Disney Cruise Crew Members, however, take it to the next level.
From check-in on embarkation day to stateroom hosts to restaurant servers- Disney Cruise Line's Cast Members are simply outstanding. They are truly what creates the entire Disney Cruise experience.
Apart from the amenities above, below is a list of honorable mentions for more adult-only activities during a Disney Cruise:
Whether you're a couple on a romantic getaway, a solo cruiser, vacationing with a friend, or parents whose children can't wait to join the supervised kids' clubs on board (while you relax in the sun!), Disney Cruise Line is without a doubt, a perfect vacation getaway for adults looking to relax and indulge in the finer things.
If you book your
Disney Cruise Line
vacation through Dreams Unlimited Travel – the official sponsor of the DIS – you can receive an exclusive discount in the form of a
shipboard credit
plus a
complimentary gift basket
.
Request a no-obligation quote from Dreams Unlimited Travel!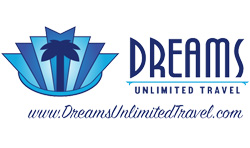 About Post Author