Editor's Note: Some of the video and images that are displayed throughout this article were taken prior to Disney Cruise Line's temporary cancellations due to COVID-19 and prior to the establishment of any new operational guidelines and health and safety measures such as face coverings and physical distancing requirements.
---
While we don't yet know the status of this year's Mickey's Very Merry Christmas Party at Walt Disney World, those who are looking for a different way to celebrate the holiday season can save big on Disney Cruise Line's 2020 Very Merrytime sailings.
During Very Merrytime sailings, guests are treated to a beautiful life-sized gingerbread house along with a gorgeous Christmas Tree that is lit on the first night of the cruise during Mickey's Tree Lighting Magic Ceremony.
Santa's Winter Wonderland Ball brings Santa and Mrs. Claus to the atrium with all your favorite Disney characters along with a pair of royal sisters – one of those sisters brings a snowstorm to the atrium in a performance that is not-to-be-missed. A special Storytime with Mrs. Claus is another special activity that takes place during one point of the cruise along with plenty of other activities and crafts. It's important to keep in mind that details may change on 2020 Very Merrytime cruises depending on new health and safety guidelines.
Castaway Cay also gets a bit of holiday flair as shown above.
If you're looking for some Disneyfied Christmas festivities on the seas this year, special discounts and rates are currently available, including staterooms in the guarantee status category. Click HERE to check out current IGT/VGT/OGT discounts and availability. There are additional discounted rates that change weekly for Florida residents, Military, and more – click HERE for those.
Disney Cruise Line is offering 125% in future cruise credit for guests who have paid in full for all cruises that DCL chooses to cancel. While this has been Disney Cruise Line's policy with cancellations due to the ongoing COVID-19 issues, it's important to remember that this could change at any time.
Additionally, Disney Cruise Line is allowing guests who have booked a cruise by August 31st, 2020 for a sailing through March 31st, 2021 to have the option of changing the sail date of their cruise up to 15 days before departure. This option is being offered for new bookings, as well as existing bookings that fall within the sail date window. Guests may also change a sail date up to 15 days in advance of a cruise for a sailing that begins before April 1st, 2022. Please note that guests who move their sail date cannot change back to the original sail date.
If you'd like to book your next Disney Cruise Line vacation through Dreams Unlimited Travel – the official sponsor of DCL Fan – you can receive a shipboard credit of up to $1000 plus a complimentary gift basket.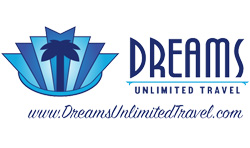 Request a no-obligation quote from Dreams Unlimited Travel!
Watch the DCL Show discussion regarding the Very Merrytime sailings below:
About Post Author