Walt Disney World vacations are in my blood. As a family, we have been fortunate to visit the Most Magical Place on Earth annually for the last several years. I can plan our Disney vacations in my sleep (and enjoy every minute of the planning process). It's our autopilot vacation destination. But they say variety is the spice of life, so we decided to broaden our family vacation horizon last year and we opted to take our very first Disney cruise. To say it was a vastly different vacation experience than what we were accustomed to at Walt Disney World would be the understatement of the year. If WDW is akin to the hustle and bustle of a big city, then a Disney cruise is a suburban retreat with all of the perks and none of the headache. Plenty of surprises awaited us during our first cruise, here are four things we did not expect from our first Disney Cruise:
The Level and Quality of Service on a Disney Cruise is Phenomenal. In the good old days, Walt Disney World was known for it's legendary and world-renowned service. Sadly both those things seem to be in short order these days in our own recent WDW vacation experiences. Fortunately, Disney lovers need to look no further than DCL for their dose of legendary service. Every single crew member we encountered on our first cruise, from those at our departure port, to everyone on board was the epitome of customer-focused. Our needs were anticipated, anything we needed was magically procured for us, and our questions and concerns were greeted in an attentive and solution-focused manner. Our dining team went above and beyond to make sure our meals were to our liking, and they provided a dose of nightly entertainment by way of magic tricks that kept us looking forward to dinnertime. Our room attendant was always visible outside our room, ready to grab us anything we needed or resolve any issues we encountered. The entirety of the ship was pristine and we never encountered a spilled drink or a dirty bathroom. When the ship was docked it was constantly being washed. Simply put, I was blown away by the care that the crew put forward in every aspect of our cruise.
A Disney Cruise is the Definition of a Relaxing Vacation. Disney and relaxing are not two words that are commonly used together. Brace yourself because you will be relaxing a lot on a Disney Cruise! While there are plenty of things to do, you never feel rushed to get to the next attraction/show/meal like you might on a WDW vacation. Soak up the sun and catch up on that best seller on a lounge chair. Go for a dip in the pool. Treat yourself to a spa service. Kick back in the hot tub. Eat meals when you are hungry. Learn how to make origami crafts. Play Bingo (the only gambling you'll find on DCL). Take a nap on your verandah. Meet characters. Watch a newly released Disney movie. You can do as much or as little as you want.
A Disney Cruise Vacation Doesn't Require An Obsessive Level of Planning. A WDW vacation entails a level of planning and preparation that is not for the faint of heart. Imagine a vacation chock full of Disney magic and none of the Advance Dining Reservations or FastPass+ scheduling! My mind was blown. There is an online check-in process, similar to WDW, and that is basically all you need to do to prepare to set sail and plan your cruise adventure. Of course, you can opt to schedule port adventures (a.k.a. excursions), adult specialty dining onboard Palo and/or Remy, mixology classes, Disney Princess meet and greets, and other onboard activities, but these are all extras (with additional upcharges) and a family wishing to keep it simple can have an amazing time without any of those. No spreadsheet needed to prep for our Disney cruise!
Disney Cruise Amenities are Top-Notch. No need to stress over a dining plan or purchase a beverage package! On DCL, all of your meals, including 24/7 room service are included in the price of your cruise, as well as all fountain beverages (soda, coffee, tea, juice, milk, hot chocolate). Other complimentary on-board amenities include access to pools, waterslides, splash areas and hot tubs, on-ship sports areas, and gym and fitness spaces (18+). And if you happen to be sailing on a Bahamas cruise, you have complimentary use of Disney's private island, Castaway Cay.
Those are the basic amenities. However, the things we enjoyed the most on our first Disney Cruise were the entertainment options. From meeting our favorite characters to nightly theater shows, and first-run and familiar favorite Disney/Marvel/Star Wars movies. And because no Disney vacation would be complete without fireworks, we loved the onboard Pirate Night party which featured characters, a park-caliber at sea fireworks display and a post-party buffet.
And families traveling with kids ages 3-17, you are going to want to register your kiddos up for the COMPLIMENTARY DCL kids clubs. Kids clubs are arranged by age with clubs for elementary, middle school and high school age cruisers and have both structured and non-structured activities. If you ask my middle schooler what he liked best about our first cruise, he will enthusiastically tell you it was Edge Club. He lived there during sea days which allowed us to take advantage of the adults-only areas of the ship. Win-win. And parents with kids under 3, you can still sign up your little ones for child care but it is not complimentary.
If you want to experience all the magic and wonder of a Disney vacation without the stress and hassle of planning out every moment of your day, a Disney Cruise may just be the perfect alternative to Walt Disney World.
---
If you book your
Disney Cruise Line
vacation through Dreams Unlimited Travel – the official sponsor of DCL Fan – you can receive an exclusive discount in the form of a
shipboard credit
plus a
complimentary gift basket
.
Request a no-obligation quote from Dreams Unlimited Travel!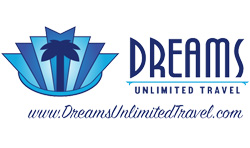 About Post Author