Ever since my very first visit to Disneyland, New Orleans Square has been in my top two all-time favorite lands in a Disney theme park. Of course, Fantasyland typically holds the top spot. But back to New Orleans, I've always thought that it would be so awesome to visit the actual city of New Orleans. All of those balconies with the wrought iron railing and the absolutely gorgeous churches would make for some fantastic sightseeing. Of course, there's all the special food that is made perfectly by those Louisiana natives too.
When Disney Cruise Line added New Orleans as a home port, I thought I'd get down there sooner than now, but, alas, the trip remains on my vacation to-do list. In the meantime, let's take a look at some of the activities that you can add to your pre-cruise or post-cruise agenda when sailing from this lovely city.
Sip and Savor: From beignets (they're not Mickey-shaped, sorry!) to gumbo and po'boys, there are a lot of dishes to savor in New Orleans. There's no shortage of mouthwatering food in the heart of New Orleans, and that doesn't change when you board the Disney Magic. Once on board, your family will be able to experience three rotational dining venues with various menus, including Rapunzel's Royal Table, an enchanting restaurant that is exclusive to the Disney Magic and transports guests to the kingdom of Corona for an evening of music and interactive fun.
Look and Learn: New Orleans is a city rich with history, and there are many ways your family can learn all about it. The Louisiana State Museum and the Backstreet Cultural Museum provide a glimpse into the city's past, while the Louisiana Children's Museum is a great place for little ones to play and learn.
Sing and Smile: If you spend a day in New Orleans, it's just not possible to leave without hearing some jazz music! Whether you pay a visit to the New Orleans Jazz Historical Park or wander around the festive streets of the French Quarter, keep your ear out for those signature tunes.
Soak and Splash: Although people may not associate New Orleans with water, a Mississippi River boat tour is a great way to see the city.
---
If you're interested in sailing out of New Orleans (or any other DCL port) on your next Disney cruise, reach out to us for a quote today!
If you book your Disney Cruise Line vacation through Dreams Unlimited Travel – the official sponsor of DCL Fan – you'll receive a
complimentary gift basket
filled with all kinds of great items you never knew you'd need on your cruise plus a
shipboard credit
of up to $1,000 based on the total amount of your cruise reservation.
Request a no-obligation quote from Dreams Unlimited Travel!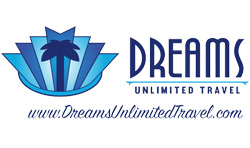 About Post Author