I have been lucky enough to have been on twelve Disney cruises, something I never thought I'd say in my lifetime. The majority of those cruises have been to the Caribbean and The Bahamas. My twelfth Disney cruise was to Alaska aboard the majestic Disney Wonder, and now that I'm back, I have to say, it's my favorite ship so far. I've sailed on the Disney Fantasy on a 7-night Eastern Caribbean cruise along with several 3- and 4-night Bahamian sailings aboard the Disney Dream. I've even sailed on the Disney Wish to The Bahamas, which was fantastic as at the time of that voyage, the ship was doing its inaugural sailings and hadn't sailed with paying passengers just yet.
Let's face it, the Caribbean is absolutely beautiful with the clear turquoise water surrounding you. There's nothing like seeing it for the first time in real life. The photos you see don't do it any justice, and once you've personally seen it in real life, you crave it – at least I do. We'll talk about the glacier blue water we saw in Alaska in just a minute.
When I was invited to go on an Alaska Disney cruise, I was beyond thrilled to join in as it was something that I didn't think I'd ever be able to do but have always wanted to. I grew up in Washington state, but I'd never ventured up as far north as Alaska.
I'd often heard folks talk about Disney's classic cruise ships, the Magic and the Wonder, with such fondness and have been intrigued by them for years as they look beautiful in photos. Now that I've been aboard the Wonder for nearly a week, I am in love with this ship. It didn't take long to learn where everything was located, and I had my favorites down pat by the second day. Looking at you, Cove Cafe.
Let's talk a bit about the magnificent scenery up in Alaska. If you are used to seeing swaying palm trees and clear blue Caribbean waters during your Disney cruise, I'd like to recommend a change of pace with a completely different view and climate. Now, our cruise was in mid-August, and the weather was simply glorious. The temperature was between the mid 50's to the mid 60's and mostly sunny. Some of you may think that's a bit cold for August, but in my world, it was absolute perfection. The mornings were so foggy that the ship would blow its horn occasionally to make its presence known to other boats in the area.
Traveling up the Inner Passage took my breath away with mountains on either side of us that were covered in lush greenery. We saw so many beautiful waterfalls traveling down the mountains that were large enough to be seen from the ship.
On the evening of Day 2, the ship's captain announced that the weather would determine whether we'd be traveling up Tracy Arm or Endicott Arm, and a decision would be made late morning on Day 3 of the cruise. We'd booked an excursion to board a tender boat that would take us closer to Dawes Glacier, but we ended up going up Tracy Arm which brought us to the South Sawyer Glacier. As we traveled up Tracy Arm, we started to see large chunks of ice floating around; one of them was bigger than a tender boat we saw!
As we moved closer to the glacier, the color of the water began to change into the most beautiful turquoise I've ever seen – it's actually called glacier blue, and it was magnificent. It was almost similar to the blue you see in the Caribbean, but with the mountains on either side and the chill in the air, the feeling was like no other. I loved taking photos from the upper decks of the ship that included parts of the ship itself along with the gorgeous mountains in the background – a sight I'd never seen before.
I'll be sharing more about our excursion to the South Sawyer Glacier in another article, but in the meantime, please share in the comments whether or not you've been on an Alaska Disney Cruise and what your favorite part about it was.
If you've never been to Alaska (or, even if you have), and are looking for a big change in scenery along with the top-notch DCL service we all know and love, an Alaska Disney Cruise might be just the thing!
If you book your Disney Cruise Line vacation through Dreams Unlimited Travel – the official sponsor of DCL Fan – you'll receive a
complimentary gift basket
filled with all kinds of great items you never knew you'd need on your cruise in addition to a
shipboard credit
of up to $1,000 based on the total amount of your cruise reservation.
Request a no-obligation quote from Dreams Unlimited Travel!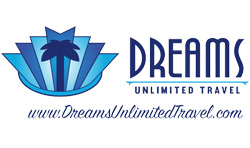 About Post Author