Welcome to another Would You Rather with DCL Dining! Today, we are choosing between two onboard rotational dining options to see which you prefer.
We should also note that Lumiere's is located on the Disney Magic and Triton's is on the Disney Wonder.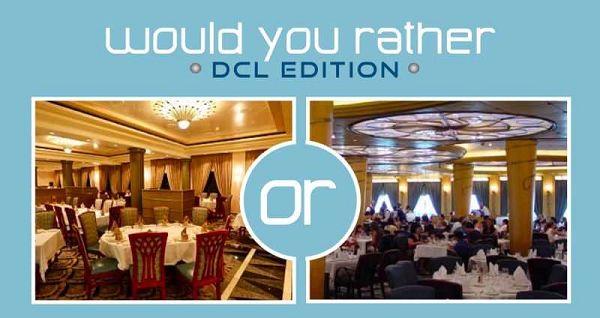 Would You Rather dine at Lumiere's or Triton's?
Need more of a refresher on the two options? You can find info on both Lumiere's and Triton's over on The DIS.
About Post Author