For any Disney Parks fan, the Post-Disney Depression is real. After months, often years, of planning and preparation, the vacation of your dreams is over. On top of that, you might be welcomed home to people who just can't appreciate why you would have spent so much time, money and energy on such an "exhausting" vacation.
Plain and simple, returning home from a Disney theme parks vacation is no fun. But I think there is a vacation that is even harder to leave behind—the Disney Cruise. But why is the DCL bubble so much harder to bid farewell?
Everyone's on Vacation
When you're in a Disney park, not everybody is there for a vacation. Many local families stop by for a few rides and to catch the fireworks. Cast members may spend their day off riding top attractions with one another.
But a Disney Cruise is different. Every guest on board has been planning and looking forward to this vacation probably as long as you have. Many people have opted out of the wifi purchase in exchange for a full cut-off from the outside world. The stresses of home and work. . . out of sight.
This "vacation" atmosphere is hard to leave. Everyone is in their most relaxed state, enjoying the trip they worked hard to afford.
It's a Relaxing Disney Vacation
My eye twitches a little bit when someone tells me Disney is not a vacation. All of my favorite vacations through the years were at the Disney theme parks. How could they possibly say that?
But, I get it. . . if you're looking to unwind, sleep in, and find some peace and quiet, spending a week park hopping from various Disney parks probably isn't it.
However, a DCL vacation has it all. Not only do you get to become fully immersed in the magic of Disney, but you also get to experience it at a relaxed pace. Detailed scheduling and rope drops just don't exist aboard a Disney Cruise.
Want to spend your whole day by the pool? Go ahead. In the mood for a massage and facial at the luxury spa on board? By all means. Feel like strolling over to catch a movie? Do it.
A Disney Cruise is not a vacation that will leave you exhausted and longing for your own bed back home. No, you'll miss the days when soft-serve ice cream was available at your fingertips, and your family could run off to the Kids' Club and you wouldn't have to think twice.
The return of home and work responsibilities, contrasted with the beautiful pace of cruise life, can give your DCL trip a sad, sad ending.
You Truly Don't Have to Think About Anything
The second you embark on a DCL ship, you don't have to make a single difficult decision for the rest of the trip.
Not sure what to order for dinner? Get two entrees. Want to nap in the middle of the day? Easy, your stateroom is just an elevator ride away. Hungry again at 10:30 at night? No worries, room service is included in your cruise fare (remember to tip!).
Your trip is paid for and the activities and food are covered. Once you arrive, you can just look for the next enjoyable thing to do, and do it!
Honestly, I'm not sure how a Disney Cruise could get any more convenient (okay, other than incorporating MagicBands instead of key cards, but that's a conversation for another day).
To leave behind this carefree place can be so hard because, well, cruise life is so easy. But with all things considered, I guess this is why we all begin planning the next Disney Cruise. . . it truly is a magical escape.
---
If you book your
Disney Cruise Line
vacation through Dreams Unlimited Travel – the official sponsor of DCL Fan – you will receive a
shipboard credit of up to $1000
plus a
complimentary gift basket
filled with items you never knew you'd need during your cruise.


Request a no-obligation quote from Dreams Unlimited Travel!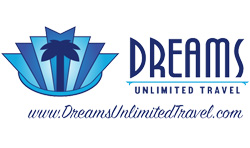 About Post Author